Luxury Pet-Friendly Apartments in Downtown Las Vegas: Auric Symphony Park, The Gold Standard of Living
If you're on the hunt for a luxurious apartment community that not only pampers you but also welcomes your furry friends with open arms, look no further! Our pet-friendly luxury apartment community offers an unparalleled living experience that you and your four-legged companions will adore.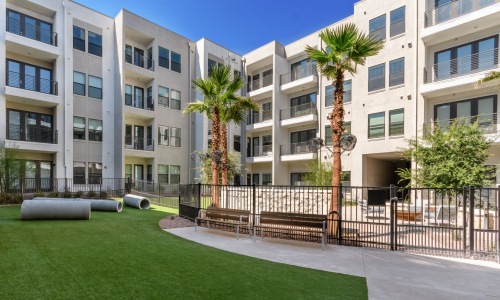 Convenience at Your Doorstep
All your essential amenities are conveniently located right on-site. From a convenient dog park and open-air green spaces to a well-maintained pet spa, everything you need is just a short walk from your front door. No need to search for a nearby park for your pet's daily exercise – it's all here, waiting for you.
A Touch of Luxury Pet Spa
At Auric Symphony Park, You'll find two pet washing stations with detachable sprayer faucets perfect for the pet who likes to move. Find conveniently placed shampoo and conditioner holders within arms reach, a subtle yet significant feature that elevates your pet grooming experience.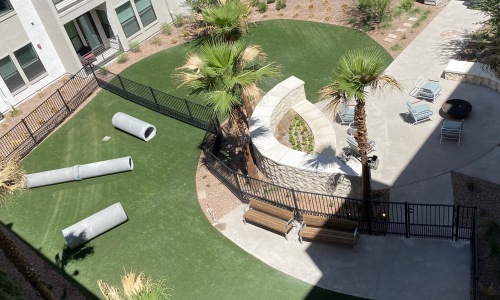 Around the Clock Accessibility
Life doesn't always adhere to a 9-to-5 schedule, and neither do our amenities. Our community is open 24 hours a day, ensuring that you have the freedom to enjoy the facilities whenever it suits you best. Whether you and your furry friend prefer early mornings or late nights our community is here to accommodate your lifestyle.
Pet Policy
View our pet policy below.